As Nigeria celebrates its 56th Independence Anniversary, a cross-section of Nigerians reflects on the state of the nation since it gained independence from Britain on October1, 1960. Some of the views are documented below.
"There is no reason to celebrate but we thank God"- Former Governor of old Kaduna State, Alhaji Balarabe Musa
"During these 56 years, other countries in the world have achieved greater developments than we in terms of national unity, freedom and all round development of their countries. In the past 56 years, China has become the second world power in the world.
"We could have achieved the third but we have not. The reason why we have not is that we are bogged down by two evils.
"The only way we can be our self and for us to become one of the ten most developed countries in the world is to change the system and the leadership and what we say will require structural reconstruction of Nigeria starting with the leading role of the states in the economy to ensure peace, equality, justice, dignity of the human person, and progressive even development of the country. There is no way we can make any progress at all, there is no way we can have peace with this neo-colonial system controlling all developments in the country. There is no way; we can only continue to go backward."
"There is no reason to celebrate but we thank God; we have survived, we have remained one country in spite of odds, this is the grace of God. We should go to our mosques and churches and anywhere we use in thanking God, we should go there and thank God for enabling us to maintain unity, stay as one country with all the problems because that is the grace of God; it means something. It means we can always start all over again."
"The world expects us to have gone far"–Governor of Enugu State, Ifeanyi Ugwuanyi
"Nigeria at 56 has experienced both the bad and the ugly. It is not all rosy. We have not gotten to where we are going to. We cannot say exactly that where we are, is where we are supposed to be, based on the abundant natural and material resources adorned in Nigeria, the world expects us to have gone far".
"Let's show gratitude to our past heroes"–Governor of Delta State, Ifeanyi Okowa
"We should be proud to be Nigerians. God in His infinite wisdom did not make a mistake in His decision to plant us in Nigeria as Nigerians…we should be gratified to be part of such a glorious state and great nation; let us pay tribute to our countrymen and women who sacrificed so that we can celebrate this day; we should never forget their sacrifices."
"Enough of buck passing"—-Former President, Olusegun Obasanjo
"Our development is impaired, it is not what it ought to be but we must get it right. We must all accept responsibility, we must stop passing the bulk."
"Vote out any irresponsible government"—Senior Pastor of Daystar Christian Centre, Sam Adeyemi
"We need to begin to compel our political and economic institutions to make credit available to us, to actualise our ideas. No one should be allowed to go into government to enrich themselves. If you serve well, you will be able to leverage on goodwill after you leave office
"Any government at any level, that does not expend most of the budget to build world class infrastructure to make it easy for citizens to prosper, from now on should be voted out."
"We're celebrating independent independence" Kenny St. Best, Entertainer
"We are celebrating an inverted independence. We are celebrating a dependent independence and the painful aspect of it is that we don't really know what we are dependent upon. We would have been having a merry independence if the corruption eating deep like a virus had been curbed during that era of War Against Indiscipline. If the military that introduced the WAI were disciplined themselves, by now we would have been celebrating a cheerful independence. It is unfortunate that we still have the same virus eating into the fabrics of our society. All we have is a change of costume of leadership and this hasn't allowed Nigeria to become the independent nation that it should be. It is quite unfortunate. Our economy can't seem to stand on its own. A particular government may seem to have got things right, then another one takes over and sucks it dry, then we begin from square one. We are celebrating a sickly independence. Before now, we used to have individual buffers in case of hard times but this time around, there is no buffer from anywhere."
"Maybe this would now lead us to the kind of independence that the country actually requires. Right now, Nigerians need to be productive; we need to look inwards and realise how we can make this country work. Before now, we have been thriving on the largesse of corruption. Now that there is nothing to suck anymore, it would force us to think of what to do. It would teach Nigerians to cut their coat according to their sizes. We are seeing cases of parents who had to bring their children back to Nigerian schools because they could not afford to pay their fees abroad.
"It is time to bring these kids back, put them in public schools and these influential parents should begin to think of how they can make our public schools better. We are the only ones that can make it work through truth, sincerity, honesty and pro-activeness."
"There is nothing to celebrate except for us being alive"—Charly Boy, Musician and former President, Performing Musicians Employers' Association of Nigeria
"What are we celebrating? The only thing a Nigerian can be thankful for at this time is the gift of life. All that is happening to us is our fault. Every time we put the blame on the leaders, what about the followers? These leaders are not from Ghana or Togo; they are from among us. If we don't look like them, we should have resisted the policies that put us in this kind of hopelessness and frustration. But it is because we look like them, somehow we have the same mindset and we are waiting for our own turn to embezzle when the opportunity comes, that is why this situation is never going to change. Mark my words; it is going to get worse before it gets better. If the masses have become sheep, why are you blaming the leaders for being wolves?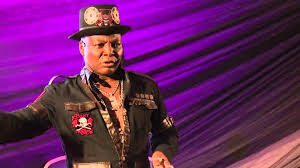 "The president keeps saying he is fighting corruption; maybe it is true that he is fighting corruption but he is the only one shouting the propaganda. I don't see his ministers and cabinet members say the same thing. Do they believe in that? They are fighting corruption; are they saying that they have not been able to prosecute and imprison one corrupt person so far? After one year?
"Do we want to be deceived all our lives? It is not about Buhari or Goodluck, what about us? We are very bad people and until we change, things would not get better. The change is not going to come from above or from Buhari, it would come when we change the way we think and hold our leaders accountable for all the wrongs they have done. Until we are ready for that, then nothing would change because these people know that poverty has messed up the way we think. There is nothing to celebrate except for us being alive and for that, say thank God. But for how long would we do this?"