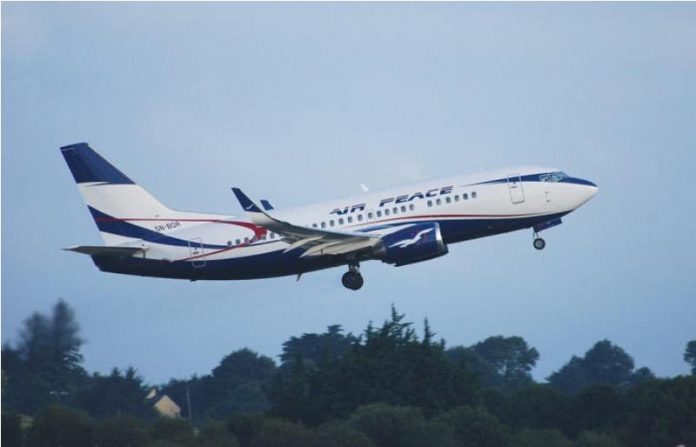 In International Air Transport Association (IATA) has admitted a Nigerian carrier, Air Peace as its new member.
The spokesman for Air Peace, Mr. Chris Iwarah said the director general and chief executive officer of IATA, Mr. Alexandre de Juniac confirmed the membership in a letter dated July 12, 2017 and addressed to the airline's chairman, Mr. Allen Onyema.
Iwarah quoted de Juniac as saying that IATA was focused on creating the right atmosphere for safe air services.
"Our vision", Juniac said, "is to be the force for value creation and innovation driving a safe, secure and profitable air transport industry that sustainably connects and enriches our world."
For its part, Air Peace said its admission into the global air transport body was a heartwarming development, coming at a time it was deepening the quality of its flight services and expanding its operations to seamlessly connect more local, regional and international destinations.
"The airline achieved the feat only a few months after securing its IATA Operational Safety Audit (IOSA) certificate.
"It greatly delights us to be part of the reputable International Air Transport Association. As an airline irrevocably committed to excellent customer service and safe flight operations, we are ready and willing to exploit all the opportunities provided by our membership of IATA to deliver the best flight experience to our numerous guests," said Iwarah.
He assured that the airline's membership of IATA would broaden its space to continue to deliver exceptional flight services in Nigeria, energise its drive to connect more countries in the West Coast of Africa and aid the launch of its flight operations to London, Atlanta, Dubai, Guangzhou-China, Mumbai and Johannesburg.