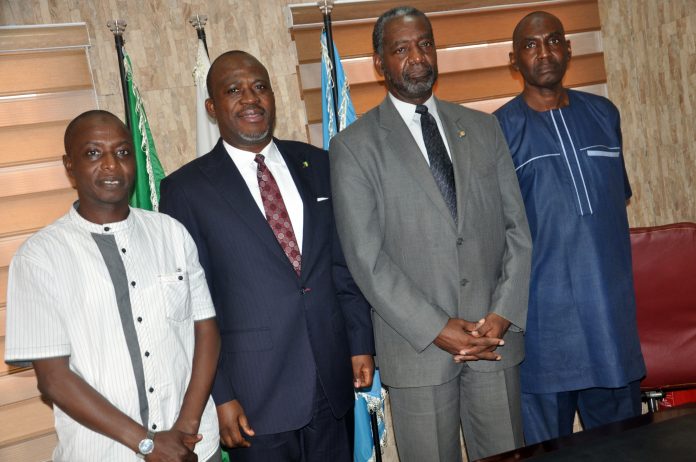 The commissioner of Accident Investigation Bureau (AIB), Mr. Akin Olateru has said that the collaboration between the agency and the United States National Transportation Safety Board (NTSB) was informed by the need to train accident investigators for optimal performance.
Speaking in Lagos after the NTSB workshop for the agency's staff at AIB headquarters today, Olateru said no staff of the agency was trained since 2013 adding that when he was appointed commissioner, he met with NTSB and to discuss partnership in capacity development.
"This is the outcome of the meeting I had with the NTSB in the United States of America, its counterparts from the International Civil Aviation Organisation (ICAO) and others. At the workshop, the participants were trained on strategy, taken through the various aspects of accident investigation including Annex 13 guidance materials, investigational organizational factors and human performance," he said.
Olateru disclosed that 18 accident investigators who were recruited since 2013 were never trained adding that the essence of the workshop was not only for training but also to provide the opportunity to discuss with the staff and share ideas.
To further the training, he said 22 AIB staff would leave for the United State for on-the-job-training in accident investigation at NTSB.
Olateru also said the participants were also drawn from the Nigerian Civil Aviation Authority (NCAA), the domestic airlines, and members of the Banjul Accord Group Accident Investigation Agency (BAGAIA) adding that the workshop was not only for training but also to provide opportunity to discuss with the staff and share ideas.
Also speaking, the managing director of NTSB, Mr. Dennis Jones applauded AIB for having a robust accident investigation programme compared to other investigation agencies in Africa.
"I would say that I have been in over 30 countries in Africa on accident investigation; Nigeria's AIB has a robust programme. I have been in the workshops around the region; we actually invited Nigerian accident investigators to come, teach others, and show others about the programme here in Nigeria. In many ways, it has been an exemplary programme for accident investigation for other regions," said Jones.
On accident rate on the African continent, the NTSB chief said it "has reduced compared to the 90s and 2000 when it was very high."
He attributed the reduction rate in air accidents to a lot of measures being put in place to reduce the occurrence.