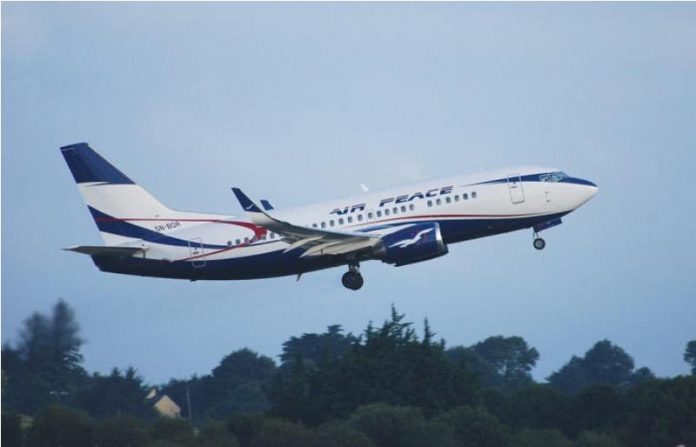 Umuada Igbo Nigeria and in Diaspora, an amalgam of Igbo women resident in Nigeria and overseas, has on Air Peace to quicken the launch of its international operations.
Making the call in Enugu on Sunday, June 10 during the conferment of 'Best Air Carrier of the Year' award on the airline , the founder of the group, Lolo Kate Ezeofor said the group was anxiously waiting for the launch of the airline's international operations adding that she would mobilise the members and other air travellers to patronise the carrier.
She said the group was proud of the expansion of the airline's route network noting that "Air Peace has made air travel in Nigeria seamless and reliable."
Spokesman for Air Peace, Mr. Chris Iwarah, who received the award on behalf of the airline, commended Umuada Igbo for recognising the carrier's efforts to transform air travel in Nigeria and beyond.
He assured the group that the airline would be outstanding in its international operations adding "Air Peace is making a success of its vision to create jobs and transform air travel."
He commended the Umuada Igbo's community development projects, saying they tallied with Air Peace's goal of encouraging development through job creation and seamless air connectivity.