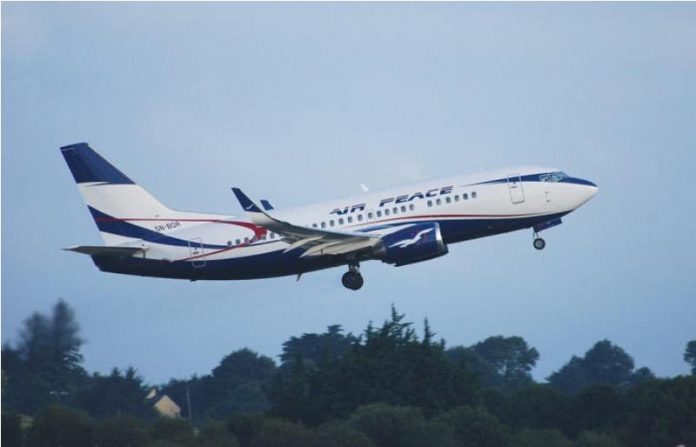 Air Peace has started night flights from Lagos to Accra, Banjul and Dakar as part of its strategy to make air travel on the West Coast seamless and more beneficial.
A statement signed by the carrier's spokesman, Mr. Christian Iwarah, said the night operations which began on Sunday, September 2 "is a relief for business and leisure travellers on the West Coast looking to utilise their trips to transact their business unrushed."
"We keep reviewing our regional operations in line with our promise to provide seamless, on-time and comfortable flight services. Whatever the travel needs of our esteemed guests, we want to be able to provide a service that fits their plans.
"We have been operating on the West Coast of Africa for more than a year and a half. One thing we have come to realise is that a lot of persons like to travel at night and get to their destinations on time to do their transactions in a calm, unhurried and fruitful manner.
"This is the interest we are catering to with the introduction of night flights. We want our valued guests to arrive at their destinations, go about their business as they wish and still have enough time to prepare for their return trips.
"This is just the beginning of the new innovations and win-win travel options we are bringing to air travel on the West Coast of Africa. We value our guests and are always ready to make our flight schedules and timings as comfortable as possible for them," he added.